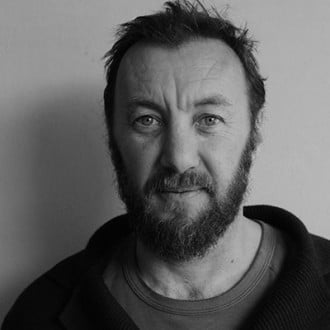 Paul Gazzola
Artistic Director / Co-CEO
Artistic Director / Co-CEO Paul Gazzola is an artist and curator working in the expanded field of participatory art practice, sculpture, video and scenography. Over the last 20 years he has generated an innovative array of projects across visual art, architecture, installation, video and theory that have been commissioned and presented in Australia, Canada, Japan, South Africa, South America, the UK and throughout Europe. He originally trained as a carpenter, has a B.A. in Performance (Dance), is a qualified Feldenkrais practitioner and in 2004, commenced studies in architecture. The culmination of these varied inquiries – each distinctly exploring the spatial and performative relationships between the body, site, place and the built form – provide a unique platform of knowledge in his working life.
His extensive working collaborations include such artists as Rosie Dennis, Paul Granjon, Xavier Le Roy, Meg Stuart, Tino Sehgal & Joey Ruigrok van den Werven and with such companies as Les Ballets C de le B, Fieldworks Performance Group and MachineNoisy. He is also a founding member of Lone Twin Theatre (UK).
He has curated as well as held lead coordinating roles in the facilitation of community arts projects in Australia, South Africa and Europe including; Curator of Temporary Democracies, Campbelltown Arts Centre, NSW 2012 -14; Temporary Art Gallery – Noarlunga & Waikerie, 2013/14; Co-curator of Adhocracy, Vitalstatistix since 2013; Curator of Coming Soon, Tanz im August, Berlin, 2006; Lead artist/coordinating facilitator Openlab2014 and 16, South Africa; Curator of Placelab15, City of Onkaparinga, 2015; Co-Curator SEAM13, Interdisciplinary Symposium, Sydney, 2013; Co-curator, Return to Sender, Performance Space, NSW, 2011; Coordinating Provocateur – Splendid Arts Lab & Situate-Art in Festivals from 2010 – 14 & in 2015 he was a Companion Curator for Performing Mobilities, Melbourne.
Cheri Fang is OSCA's long-term Finance and Administration Officer. Her official qualifications include Accounting, Finance and International Trade however her goal has always been to combine her professional expertise with immersion in contemporary arts. Cheri's work at OSCA is the perfect platform for this and her work over the last five years has seen her manage OSCA's many changes and growing arts program. Cheri has resided in Australia for the past seven years where she has completed post-graduate studies. Cheri has travelled the world and her favourite destinations include France, Switzerland and Austria where she enjoyed a variety of visual and performing artists of outstanding talent. In China, Cheri worked for Toyota, Beijing branch, where as a secretary she managed, analysed and summarized sales statistics – she realized that to be satisfied in her professional career she wanted to be involved in, and contribute to artistic life.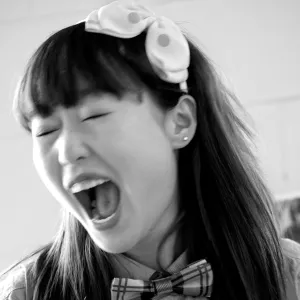 Cheri Fang
Finance and Administration Officer
Alicia Wakeling
Marketing Advisor
Alicia is a marketing consultant who specialises in working with non profits and the arts. Starting out in more traditional advertising agencies, she's worked in Australia and the UK for brands large, small and everything in between. She was drawn to OSCA for the incredible work they do in making art accessible to the community. She's excited by the opportunity to contribute to more people coming to know what OSCA do and be involved in their work.
---
OSCA'S BOARD
CHAIR: Kay Anastassiadis
Jason Cross
Nick Hughes
Julianne Pierce
Bethany Ashley-Ward
Cheri Fang
Paul Gazzola